Wine sales and public service in the winery closed temporarily
We continue to hold wedding celebrations and events. For more information, check this link.
Private visits and tastings are also available, always with prior reservation. For more information, check this link.
We apologise for any inconvenience.
Our new vintage 2022 is now available, ask us!

The story behind our winery
The Frontos experience goes beyond wine tasting. In our facilities you will find a special environment in the south of Tenerife. Behind Frontos there is a history, a lot of dedication and, above all, a lot of work. Come and meet us!
La experiencia de Frontos va más allá de catar un vino. En nuestras instalaciones encontrarás un entorno especial en el sur de Tenerife. Detrás de Frontos hay una historia, mucha dedicación y, sobre todo, mucho trabajo. ¡Ven a conocer visitarnos!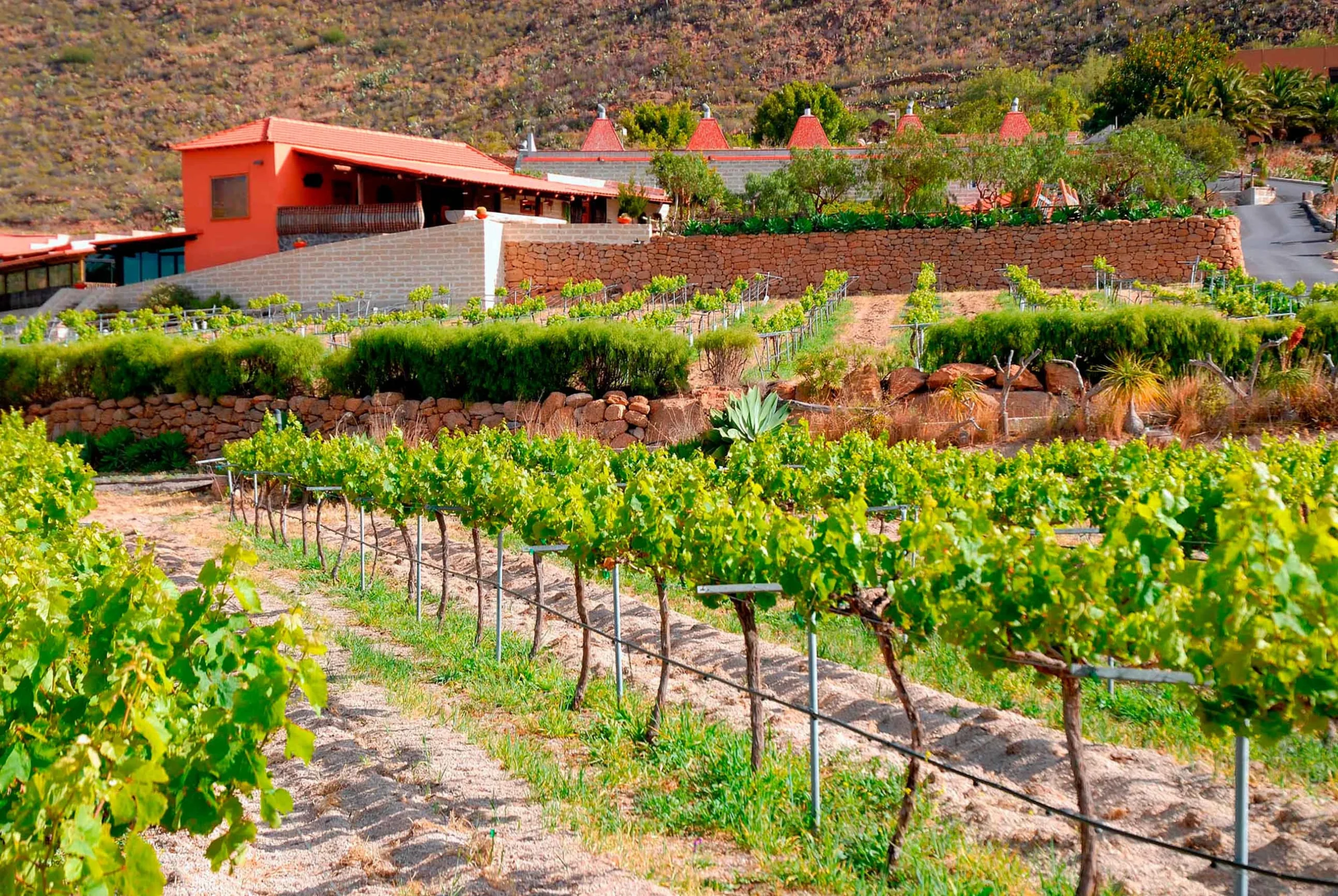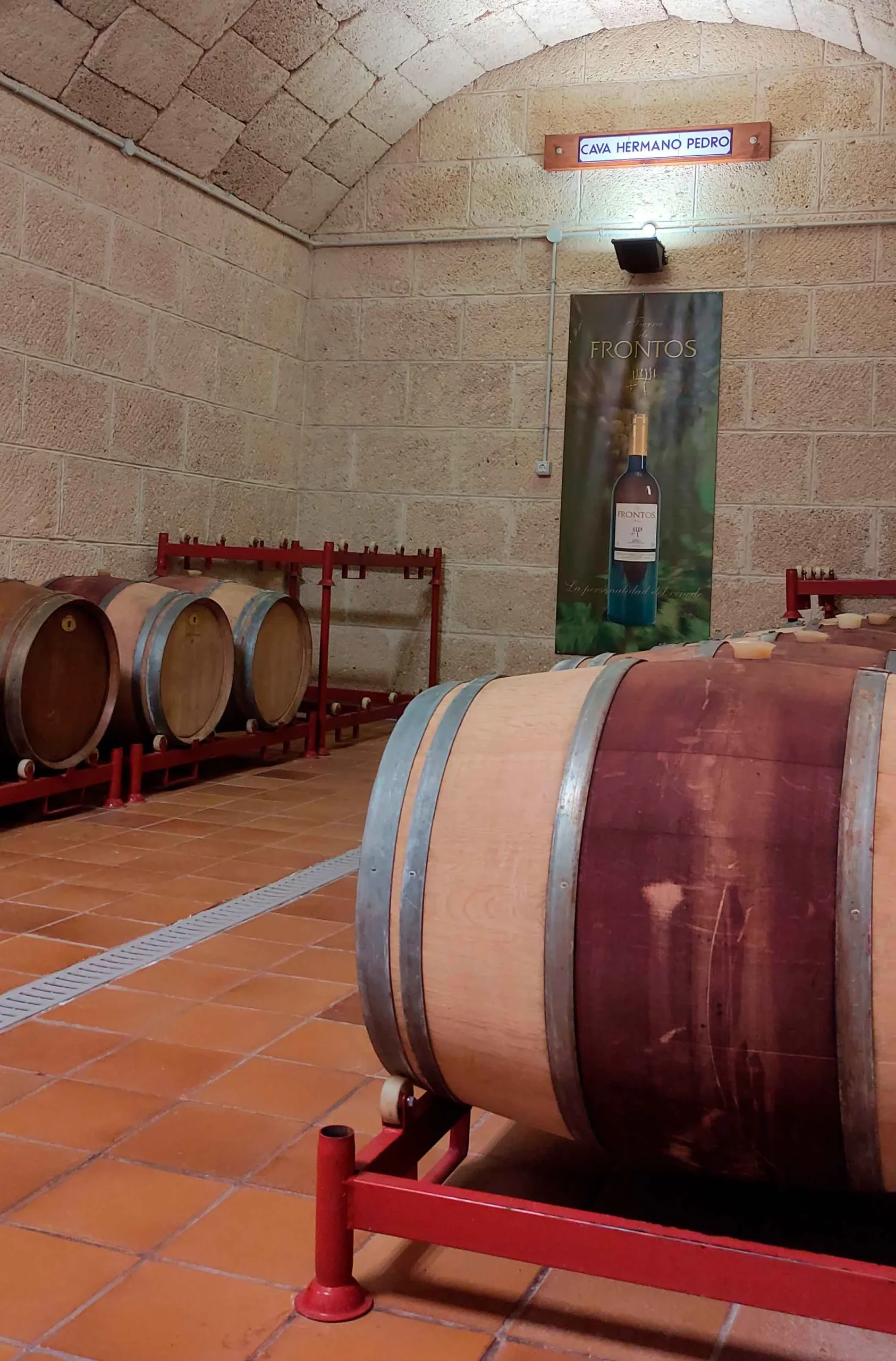 We offer guided tours and tastings of our winery.

In addition to visiting our facilities accompanied by our guides, you can learn about the history of Frontos and how we make wine today, from the grape harvest to bottling.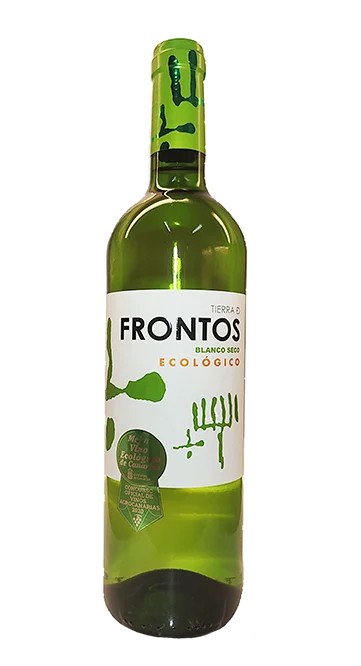 Straw yellow colour with greenish iridescence. Clean aromas with fruity notes (pear, loquat) and aniseed (fresh fennel). Dry and fresh on the palate, with a certain volume, recalling the sensations of the nose, with a slight bitterness on the finish, a typical note of the variety.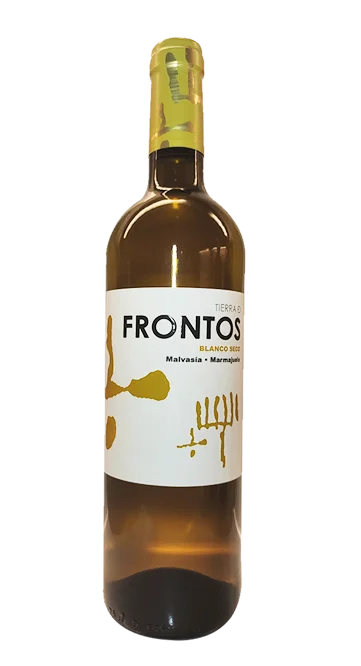 Straw yellow colour with a lemony rim. Aromatically clean and fresh, with an elegant floral fragrance and fleshy fruit, medium structure and nerve in the mouth.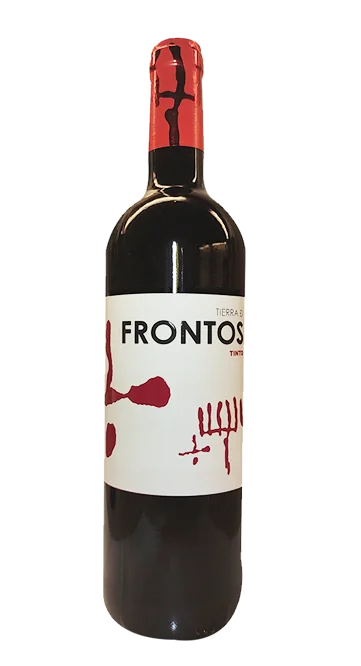 Listán negro & Ruby cabernet
It has a beautiful cherry red colour that gives way to intense aromas of black fruits and spices with balsamic notes. Smooth and balanced on the palate, with a good balance of fruit. Its freshness invites us to take another sip. 

Frontos is one of the best projects carried out in the Canary Islands in the recovery of depressed rural areas to put them into production, applying technology and the best architectural and environmental design, following the European regulations on Landscape and Environment.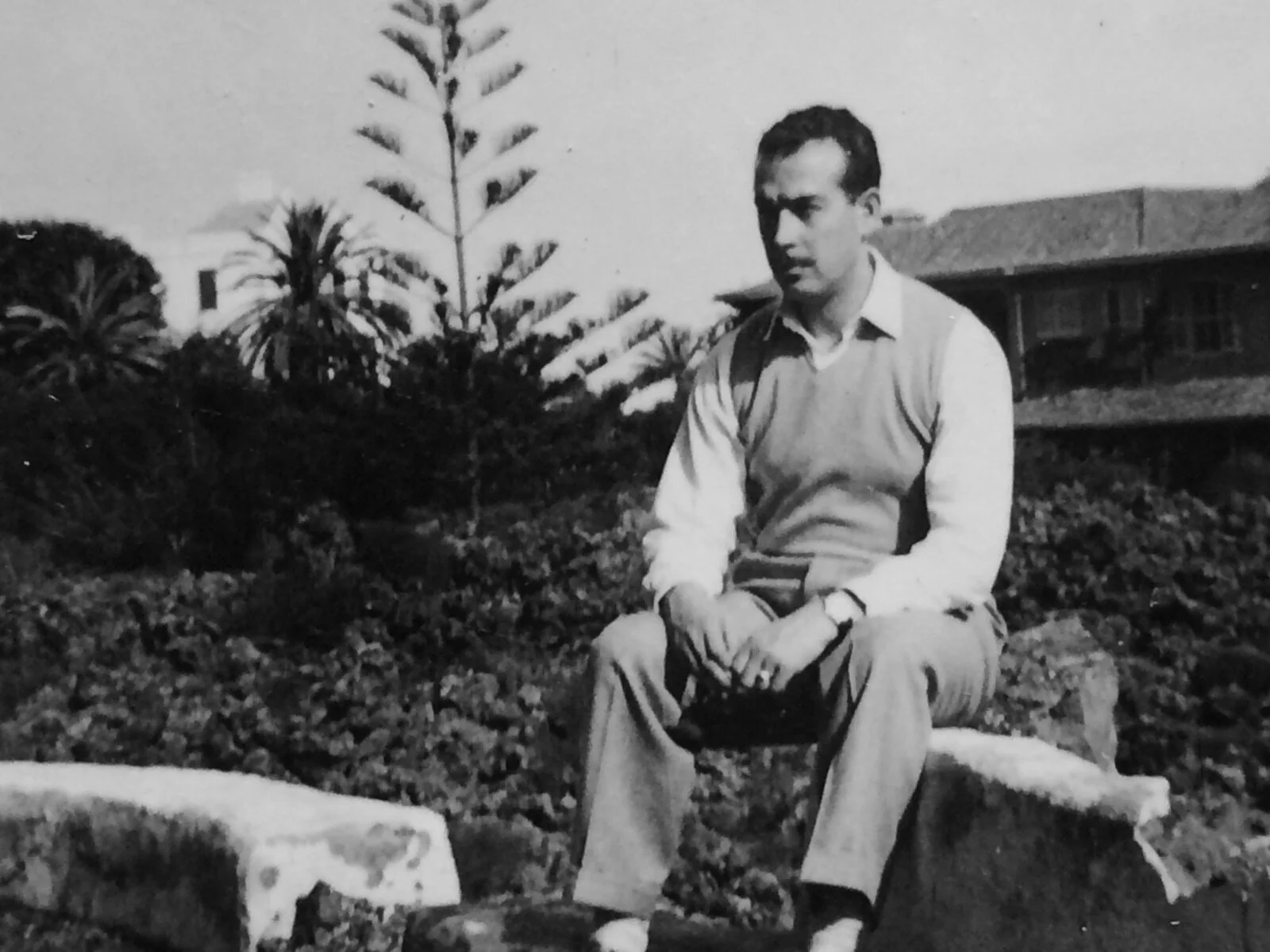 In 1949, Mr. Manuel Luengo, born in Sanzoles del Vino (today D.O. TORO – Zamora), with several generations of winemakers in his family, settled in Granadilla de Abona where he worked as a Land Registrar for 40 years.
Since his first years in the Comarca de Abona he bought land, planted vineyards and started to produce wines in the 50's in a primitive winery. Get to know our history!
The history of Frontos goes back to the end of the 1940's. It all began with Mr. Manuel Luengo Chillón, a family man who settled in Granadilla de Abona in 1949.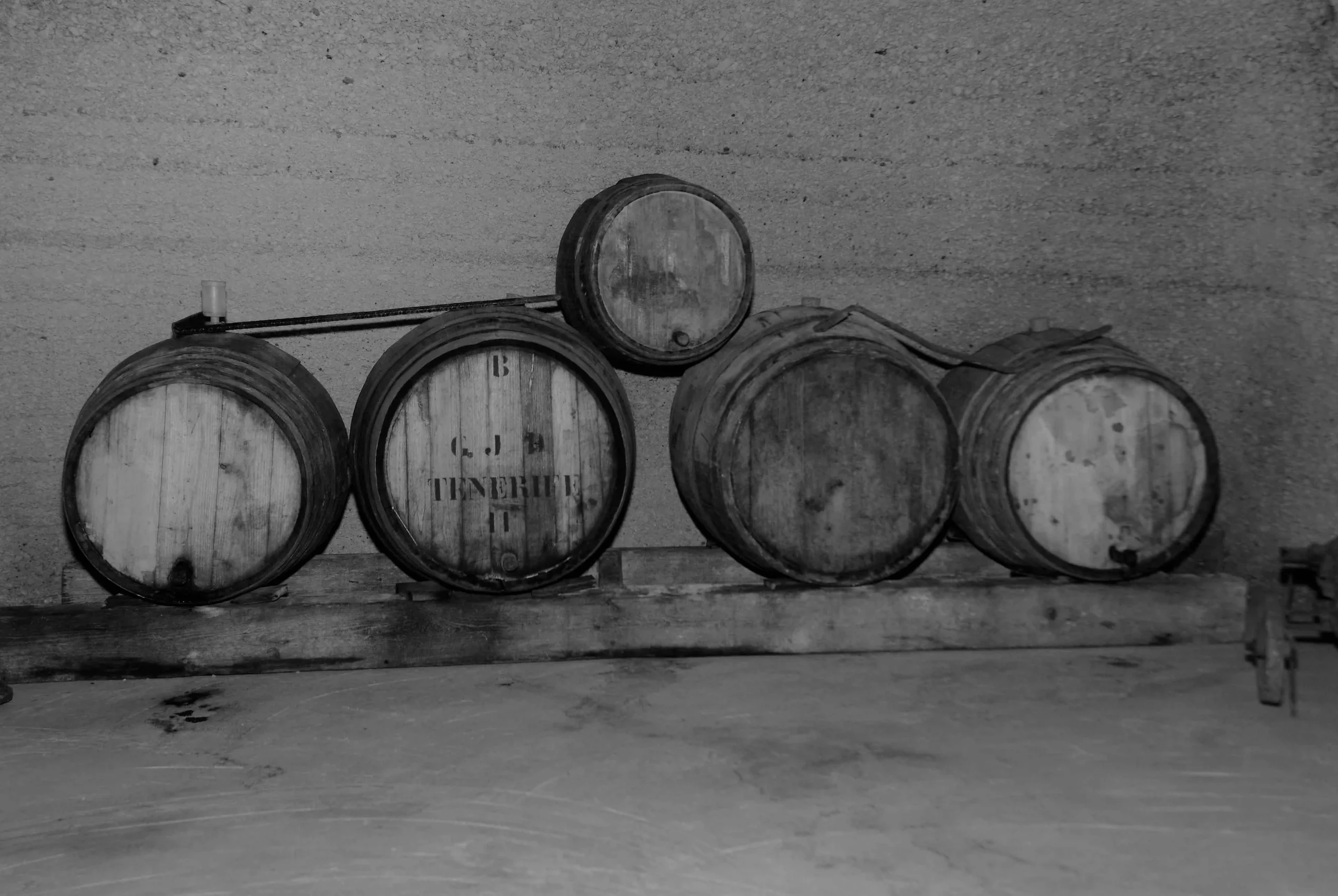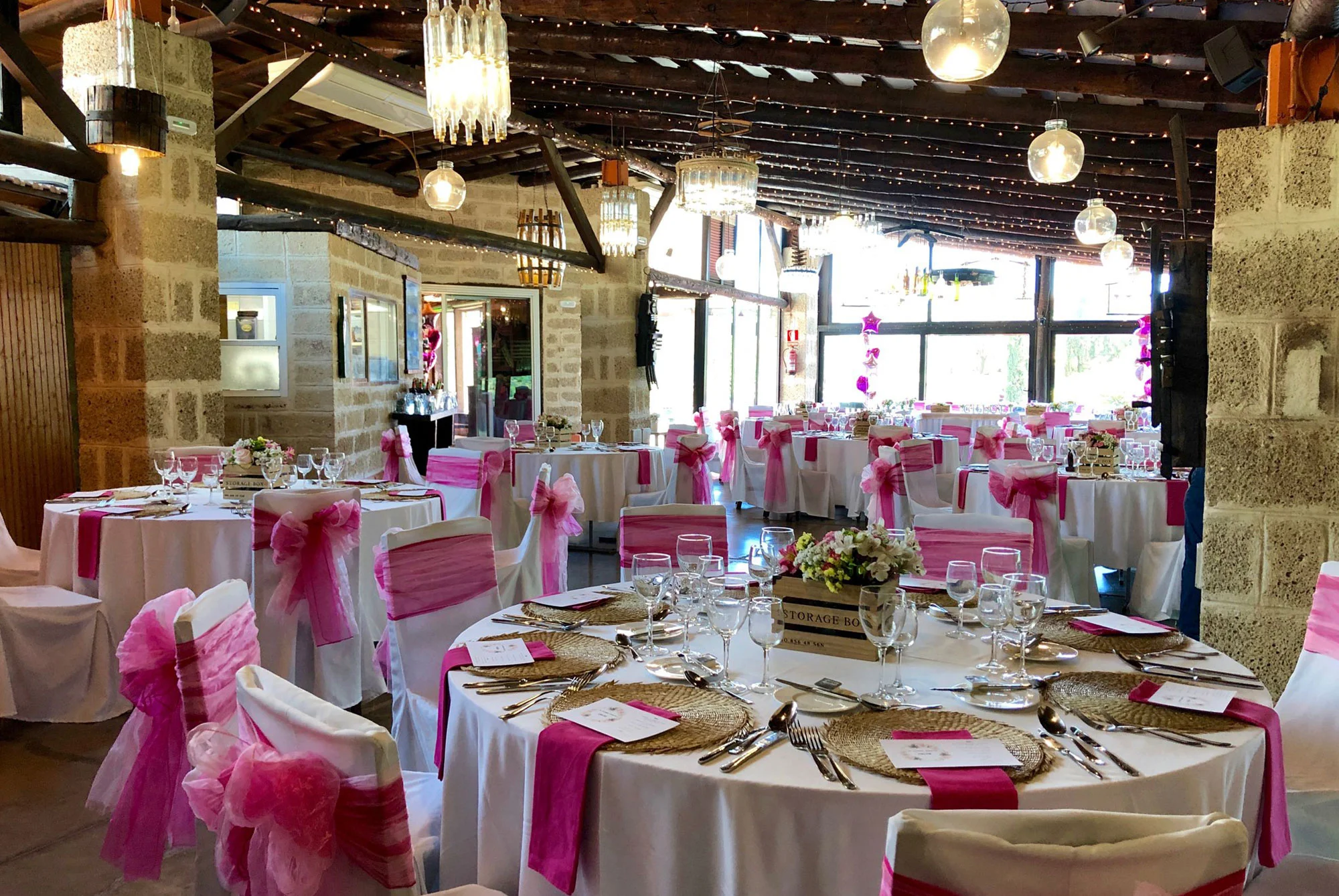 Celebrate your event in Frontos
Celebrate your event in Frontos. You will have all our facilities at your disposal (restaurant, bar, outdoor area, dance floor…).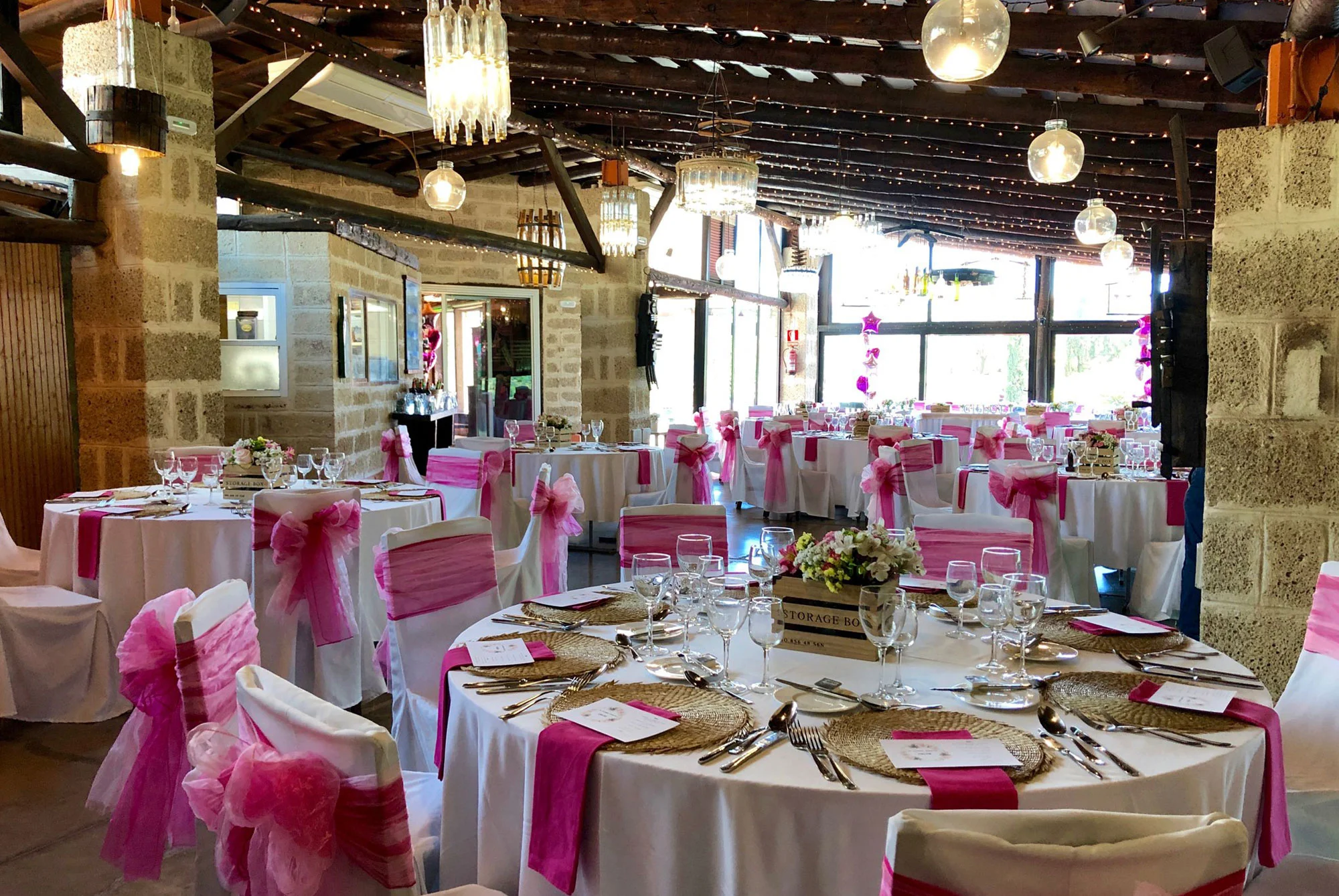 Carlos is a very friendly guide. It was an amazing tour !
Linda bodega familiar, atendida por sus dueñas y además tienen una perra labradora muy linda que te acompaña en la visita y degustación
Clemens Hodapp
2023-09-26
Wir waren zu einer Weinprobe eingeladen und sehr gespannt, was uns erwartet in einem Gebiet, das uns für guten Wein nicht bekannt war. Die Location ist phantastisch malerisch und wir wurden sehr herzlich empfangen. Der junge Mann der uns herumführte, war sehr bemüht, uns auch in englischer Sprache alles zu erklären. Die Weine, die verköstigt wurden, waren entgegen unseren Erwartungen wirklich gut! Wir wurden zusätzlich mit einer Auswahl an Käse und Knabbereien verwöhnt. Alles in Allem können wir diesen Ausflug nach Granadilla unbedingt empfehlen. Lieben Dank auch nochmal an Carlos, der uns überall herumgeführt hat. Clemens und Christine Hodapp aus Karlsruhe
Raquel Álvarez
2023-09-25
Buena y grata experiencia, lo recomendamos! Explicación excelente, amabilidad y bondad. Graciassss Carlos!
I went to Bodega Frontos with my 4 friends and we had a lovely evening. Carlos gave us a very informative tour of the winery, showing us the process from start to finish and answering all our questions. We then tasted 4 wines - 2 white 2 red. All delicious. Accompanied by some delightful cheese. Lia and Rufo the dogs accompanied us the whole way and posed for all of our pictures perfectly. Would recommend!! Please go!
Una experiencia muy agradable, entorno familia y excepcional gracias a nuestro guía Carlos MUCHAS GRACIAS! ☺️
Nos ha encantado la bodega, la visita guiada de Carlos excepcional con sus dos perros, maravillosos anfitriones. En resumen super aconsejable la visita y decir que los vinos excelentes
Renata Dadaczyńska
2023-07-27
that was a perfect wine tasting! All the wines were great - fruity and flavorful. Carlos, the guide was very hospitable and entertained us with multiple interesting stories about the vinery and wine production. the entire possesion is really beautiful and worth seeing.
Marjolein in 't Veld - Schouten
2023-06-11
Heel leuk bezoek met proeverij. Aanrader!
Petra Orlowski
2023-06-05
Spontan hierher gefahren. Wurden unhöflich abgewiesen. Uns wurde gesagt, daß es diesen Wein nicht zu kaufen gibt. Es soll nur eine Eventlocation sein. Komisch. Wir haben Wein dieser Bodega in einem Lokal in La Caleta getrunken. Sehr enttäuschend. ☹️